The iPhone 15 series is official, and the first iPhone 15 and 15 Pro reviews are out. Millions of buyers will get their iPhone 15 shipped to their doors later this week, while millions of iPhone 15 Pro Max fans will have to wait several weeks for Apple to deliver their models.
As an iPhone 14 Pro user who doesn't plan to upgrade to any of the four iPhone 15 variants, I'm already looking forward to the future.
I did say that I'm jealous of three iPhone 15 Pro features: the titanium body, the battery life, and the Action button. I'll add a fourth to the list: the brand-new A17 Pro chip that Apple unveiled. (I'll also note that battery life on iPhone 15 Pro and 15 Pro Max won't be significantly better).
That A17 Pro System-on-Chip (SoC) is impressive based on what we saw during the iPhone keynote. And I sure hope to see that A17 Pro power next year's iPhone 16 and 16 Plus models.
Back when I suspected Apple would unveil the A17 Bionic chip during the iPhone 15 keynote, I was excited about the rumored improved energy efficiency the world's first 3nm SoC would bring. But then Apple did something surprising. It switched the naming scheme from Bionic to Pro while introducing a significantly improved A17 chip.
The A17 Pro was an unexpected surprise
The gaming capabilities of the A17 Pro are especially amazing, turning the device into a console-like gadget. Too bad it can't play every high-end console game.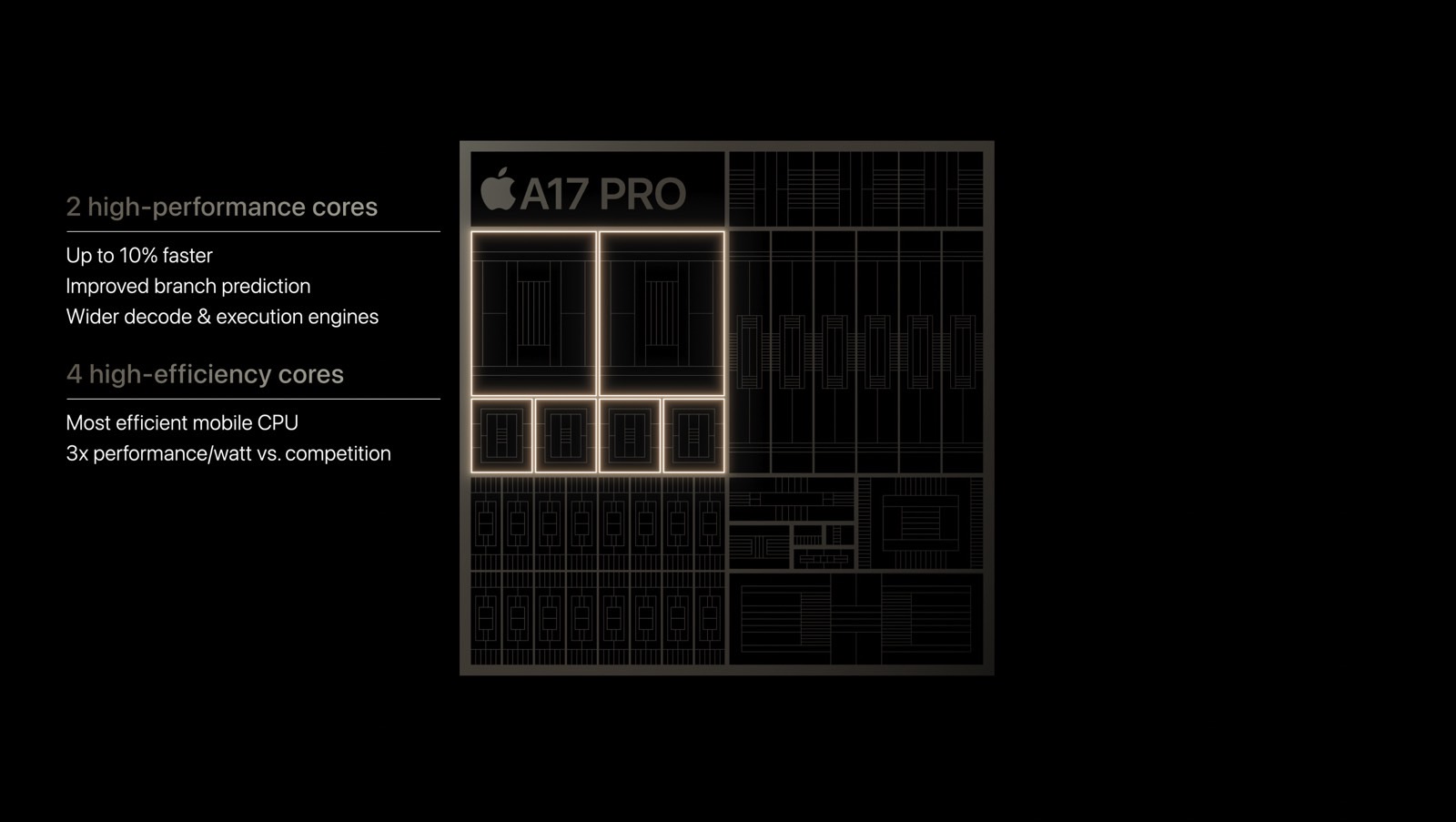 As benchmarks have shown, the A17 Pro is incredibly powerful. It doesn't just blow the Android competition out of the water — single-core Geekbench scores showed the iPhone 15 Pro phones are faster than M2 MacBooks. They can outscore the M2 Max, too. Apple managed to put what look like desktop-grade chips into its smartphones.
No other company in the industry can do that, and that made me realize how amazing a machine the base M3 MacBook Air will be. The M3 SoC should be even more powerful than the iPhone 15 Pros and even better suited for gaming.
Again, no competitor in the industry has access to similar chip technology yet. According to reports, Apple bought out TSMC's manufacturing capabilities for the coming year. No Android vendor or PC maker can place orders for 3nm chips.
That's both good and bad news for the industry and the future of the iPhone.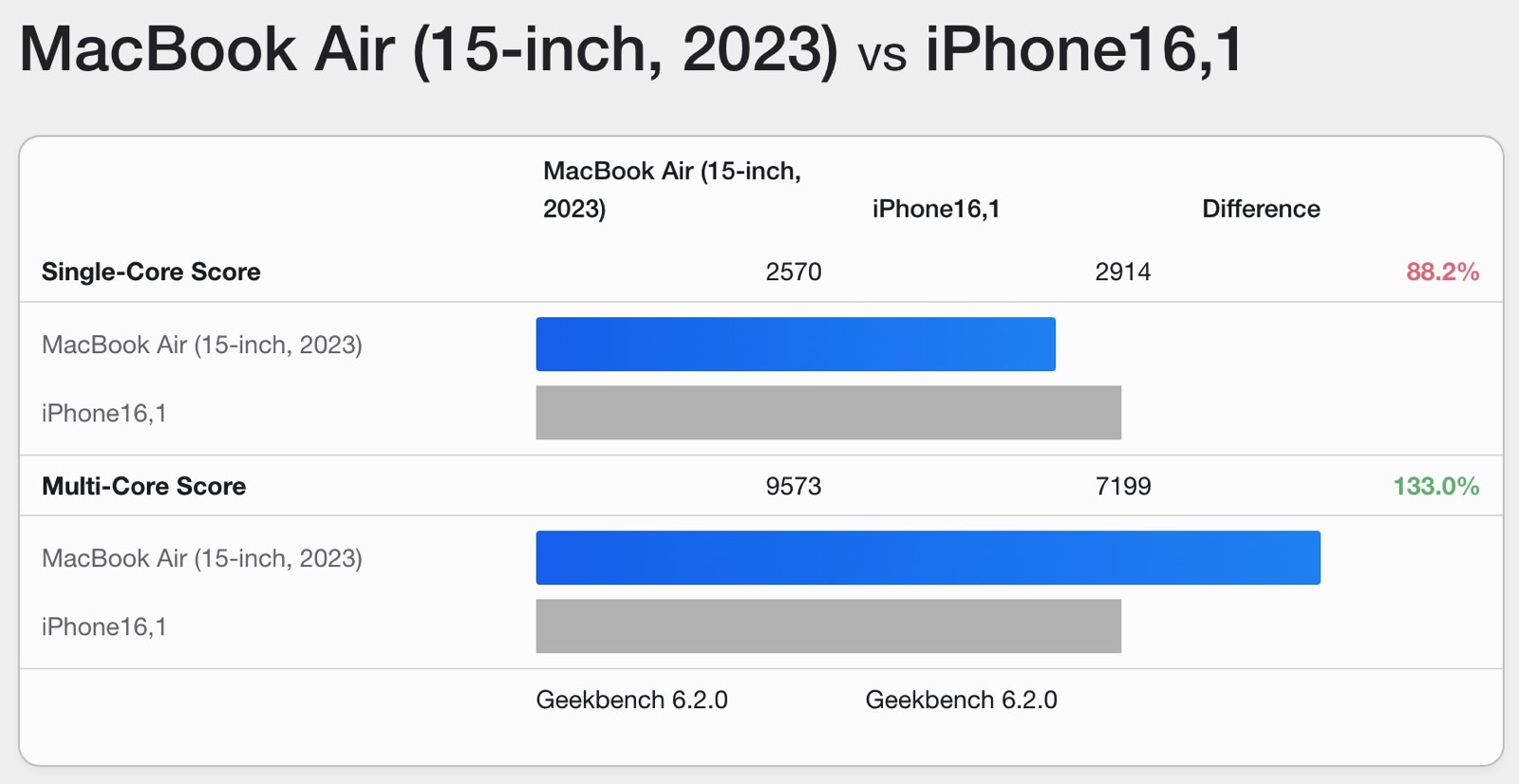 The iPhone 15 Pro chip has no rival
Apple made a clear statement with that Pro designation for the A17 chip. This is a SoC unlike anything else Apple made so far. And it'll be exciting to see how Apple can further improve it for the iPhone 16 Pro models. I'd expect an A18 Pro chip to run inside those devices. And it'll probably be a 3nm chip as well.
The bad news is that manufacturing these chips isn't easy or affordable. Everyone would be making them if it was. That makes me wonder whether Apple can afford to bring the A17 Pro to the base iPhone 16 and 16 Plus models next year without raising prices.
I do hope that the amazing capabilities of the A17 Pro will be available in the cheaper iPhone 16 versions. As I said last fall after buying the iPhone 14 Pro, I could have upgraded to the iPhone 14 without skipping a beat. That's how good Apple's base models are.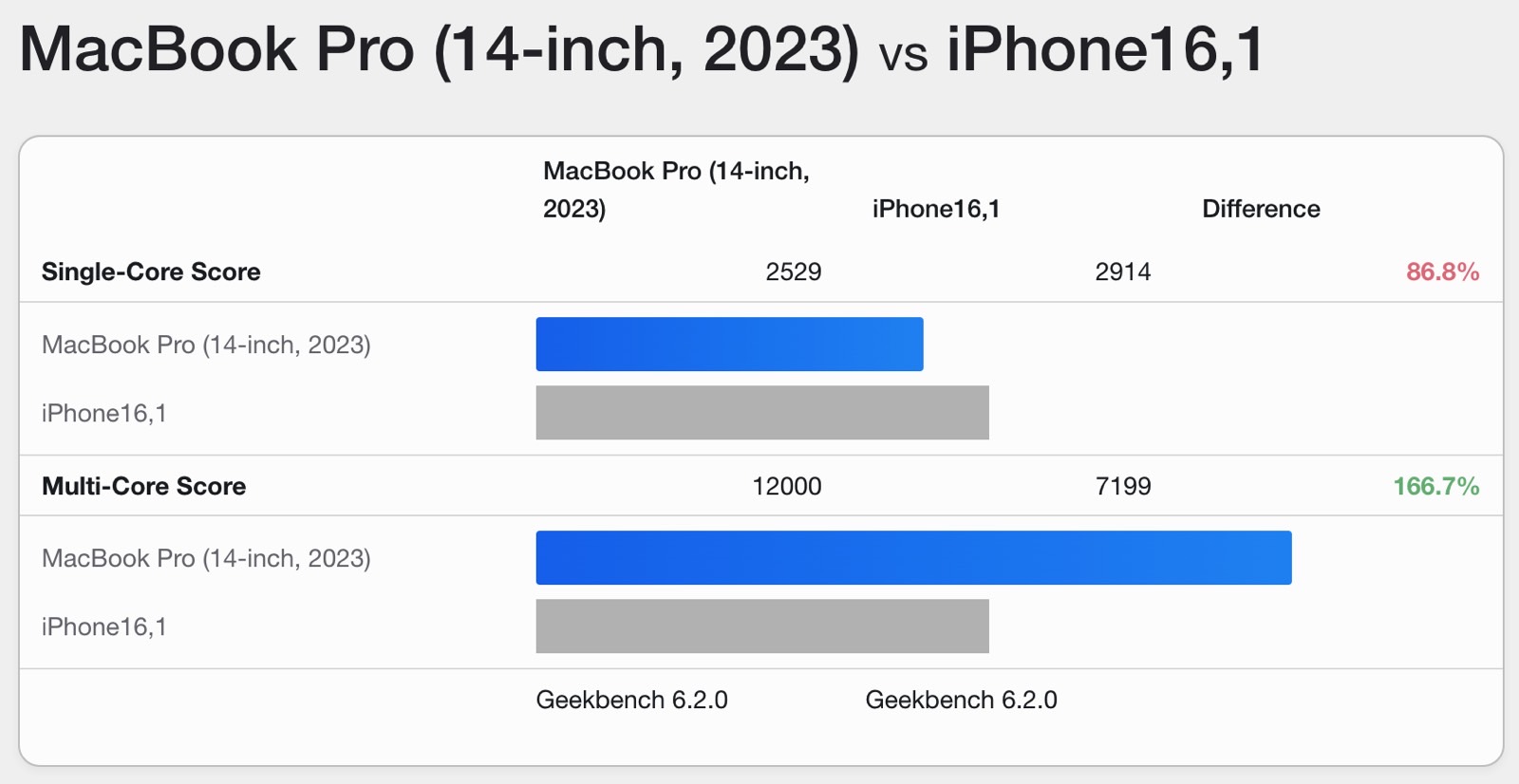 I could upgrade to the base iPhone 16 instead of the 16 Pro A17 Pro and be satisfied. But I've come to realize that Apple's chip choice will be a defining factor in that decision.
What I mean to say is that I don't think the A17 Pro will power the iPhone 16 and 16 Plus, no matter how much I want it.
Instead, I wouldn't be surprised to see a more affordable A17 Bionic emerge. A chip that might very well end up in other Apple devices, like the next-gen iPad mini and other cheap iPads. Or inside the iPhone 14-like iPhone SE 4 that Apple is reportedly making. An SoC is slightly more affordable for Apple to make but better than the A16 Bionic.
I am only speculating, and we have a year to go until Apple reveals the iPhone 16 series.



Source : https://bgr.com/tech/will-the-iphone-15-pros-a17-pro-chip-power-the-cheaper-iphone-16-next-year/