In brief: Robots are increasingly common in Asian countries, with people becoming accustomed to finding somewhat humanized machines in hospitals, restaurants and other locations. South Korea now wants to "normalize" robotic free-roaming among pedestrians as well.
South Korea's Ministry of Trade, Industry and Energy, and National Police Agency jointly announced that the "revised" Intelligent Robot Act is now in full effect. The Asian nation will soon start issuing licenses for "free-roaming" robots, even though they will still need a human operator walking beside them.
The roaming robots will also need to comply with some strictly codified physical limits, as they must weigh less than 500 kg and have a top speed of 15 km/h. The robots will also have to pass a 16-point test, which is designed to verify the automatons' ability to respect criteria such as staying in the designated zones, navigating pedestrian crossings, and more.
If a robot passes the test, its operator will get a proper license to carry goods, roam sidewalks, and go places where robots are permitted in South Korea. Insurance will be required as well, so people will feel safer and eventually get compensation if a freaky incident were to occur.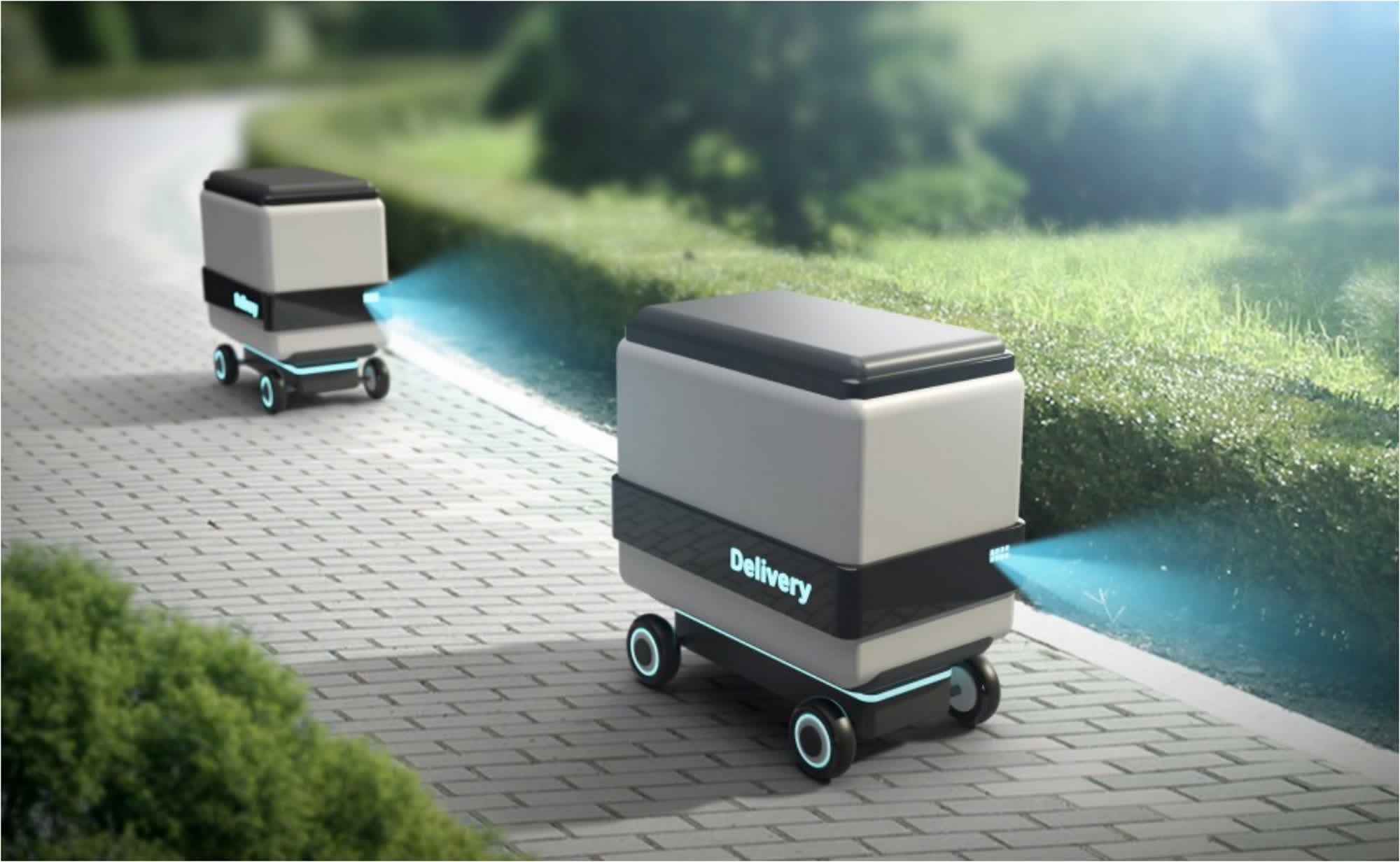 Seoul's authorities have released an image of what a free-roaming, delivery drone would look like in the new robot world they have conceived. The Ministry of Trade, Industry and Energy is preparing a High-tech Robot Industry Vision and Strategy, which should arrive by the end of the year to promote the creation of an entirely new industry for the upcoming outdoor robotics revolution.
Even though the new Intelligent Robot Act has now come into full effect, robot-making companies will need to wait some time before putting their products on Seoul's sidewalks. The Ministry still has to designate a new regulatory body to provide safety certifications, while the Korea Robot Industry Association is busy developing new insurance products together with private insurance companies.
Everything should be ready in a few weeks, South Korean authorities assure. The government will begin accepting applications for a regulatory agency in a month, while insurances are expected to arrive on the market in December. Those insurance policies must include a compensation clause if a bot hurts a human or causes any damage.

Source : https://www.techspot.com/news/100899-robots-soon-roam-south-korea-sidewalks.html