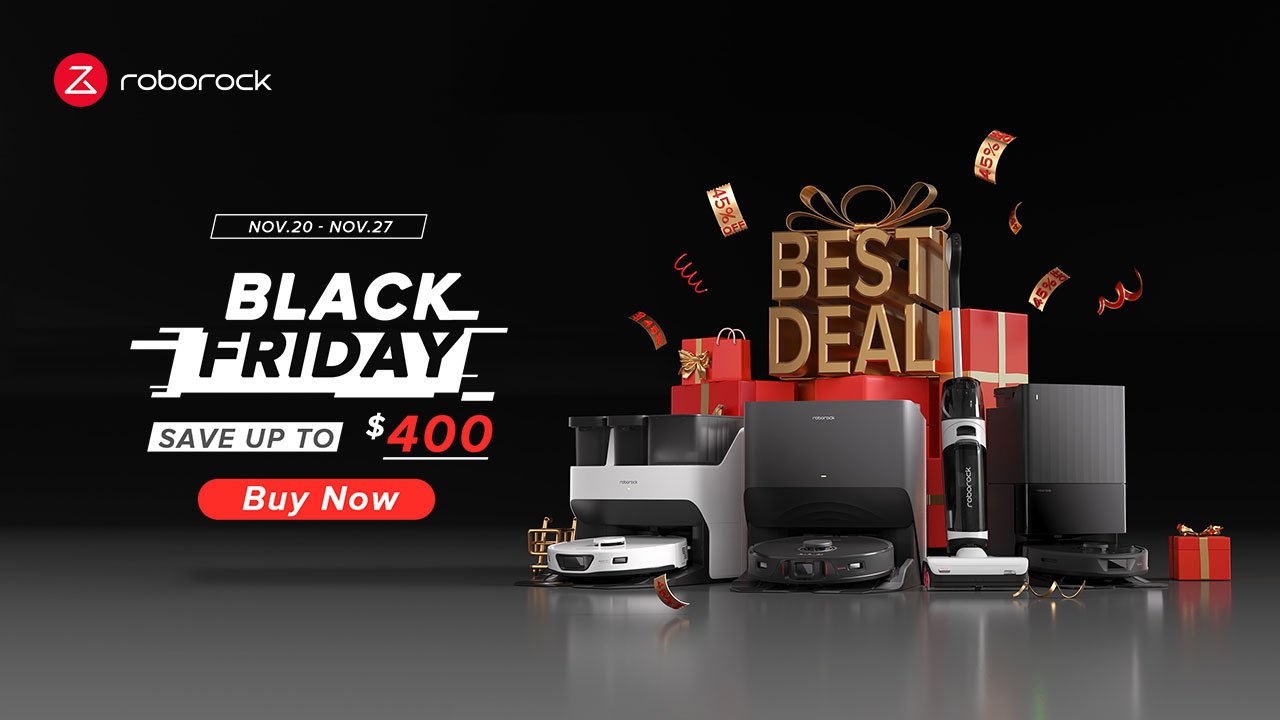 Invest in a Roborock vacuum and mop to help with holiday cleaning by taking advantage of huge discounts for Black Friday.
Save anywhere from 20% to 45% on a robot vacuum and mop that helps keep floors clean from debris or stains. Roborock also offers deep discounts on its hand-held Dyad Pro models, allowing you to outfit your cleaning solutions without breaking the bank.
Spend less time cleaning with the Q Revo robot vacuum and mop solution
Millions of people want to keep their homes feeling clean and fresh but don't have the time to dedicate to daily cleaning. Roborock's Q Revo robot vacuum and mop is an outstanding way to save you the cost of a maid, and this Black Friday is even more affordable with this 24% discount.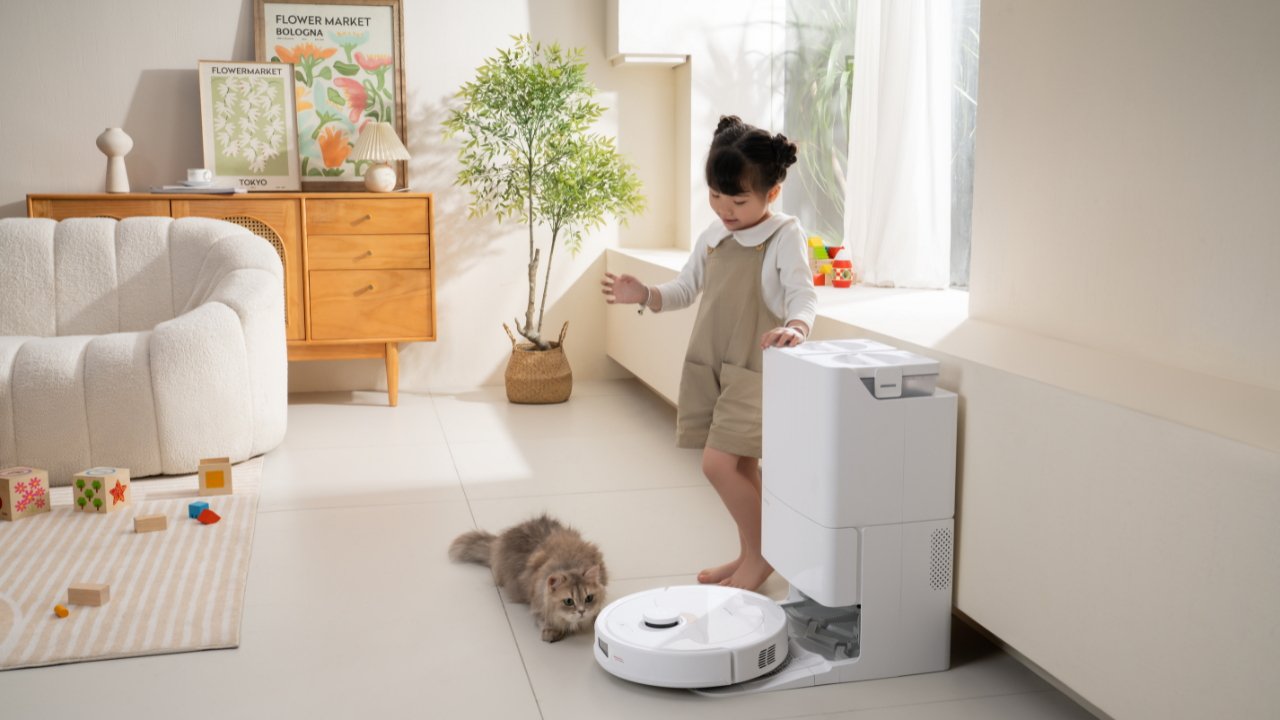 Q Revo with the all-in-one dock.
The Q Revo allows you to set it and forget it for up to seven weeks of hands-free cleaning, thanks to a multifunctional dock. The multifunctional dock has an auto-refilling clean water tank, a dirty water tank, and automatic dust emptying.
This advanced dock does more than just empty and refill the Q Revo, as it also has self-cleaning and self-drying to keep mop heads clean and free of mold or dust. Plus, it supports fast charging, up to 30% faster than a Roborock S7, and will charge during off-peak hours for lower energy costs.
Cleaning is efficient with the Q Revo; everyday messes are no match on account of the 5,500Pa suction power, all rubber brush, and dual spinning mops. Additional technology, like LiDAR, obstacle avoidance, and total app control, makes the Q Revo competent for everyday homes.
Roborock's Q Revo comes in at only $679.99 this holiday season. The $220 discount offers an affordable way for families to bring home all-in-one cleaning while still having enough money for the rest of the gift list.
Step up your cleaning game with the S7 Max Ultra robot vacuum and mop
The S7 Max Ultra robot vacuum and mop is perfect for those who don't want to sacrifice a deep clean or their time. It brings together all the outstanding hands-free cleaning features while bringing the best out of each one and, for a limited time, is on sale for only $949.99.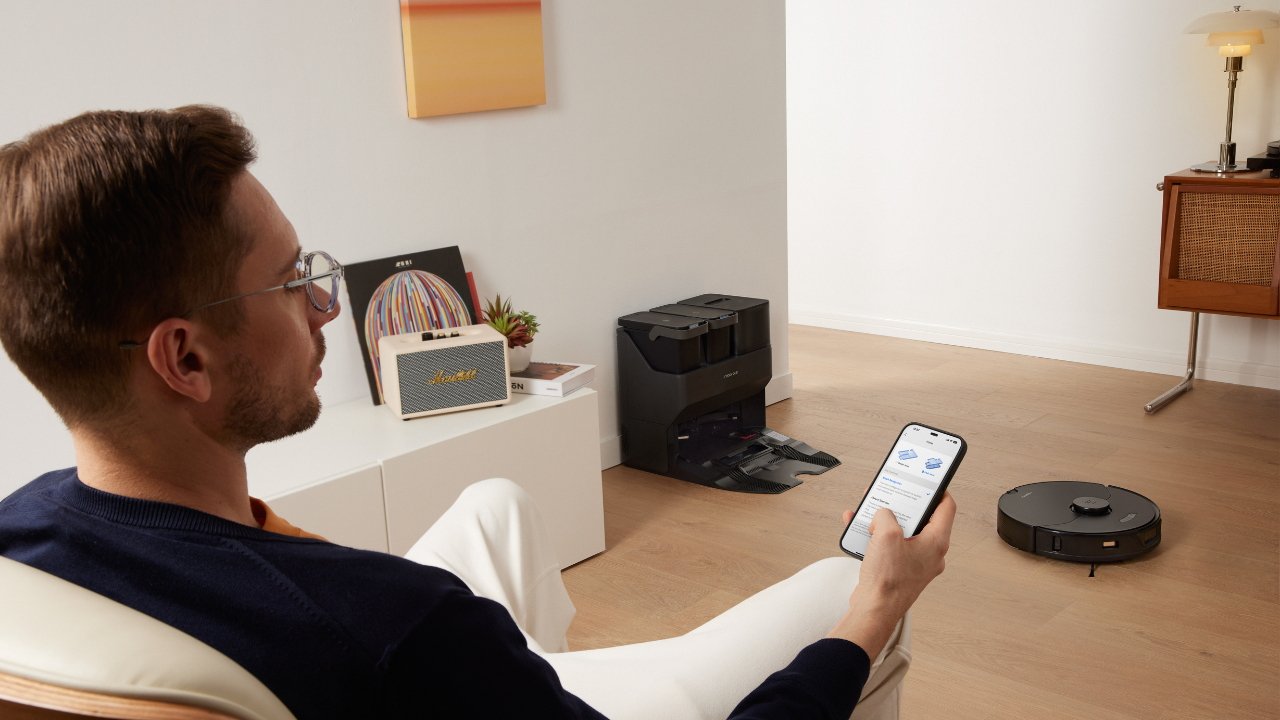 Take control of the S7 Max Ultra with the Roborock app.
Like the Q Revo, the S7 Max Ultra has an all-in-one dock, and it provides self-washing, drying, filling, emptying, and cleaning for up to seven weeks. Also, the S7 Max Ultra dock offers quick off-peak charging and allows the S7 Max Ultra to run for up to 180 minutes.
The S7 Max Ultra brings a robust rubber brush that prevents tangles while providing a deep clean. It also uses a VibraRise mopping system that uses sonic scrubbing and consistent downward pressure to leave behind spotless floors.
Controlling the S7 Max Ultra is available through the app and allows you to map out rooms or entire levels of your home. You can even use Siri voice commands to start cleaning while intelligent LiDAR, obstacle avoidance, and quicker mapping bring all the tech together in one seamless package.
The S7 Max Ultra combines Roborock's best features while remaining affordable. This holiday season, you can bring a next-level clean for $350 less than the rest of the year.
Enjoy the ultimate in clean with the S8 Pro Ultra robot vacuum and mop
Bring the ultimate in clean, convenience, and features to your home with the S8 Pro Ultra, a robot vacuum and mop not even kids or pets can stop. The S8 Pro Ultra is a robotic solution that promises totally hands-free cleaning at an unbeatable $400 off this Black Friday.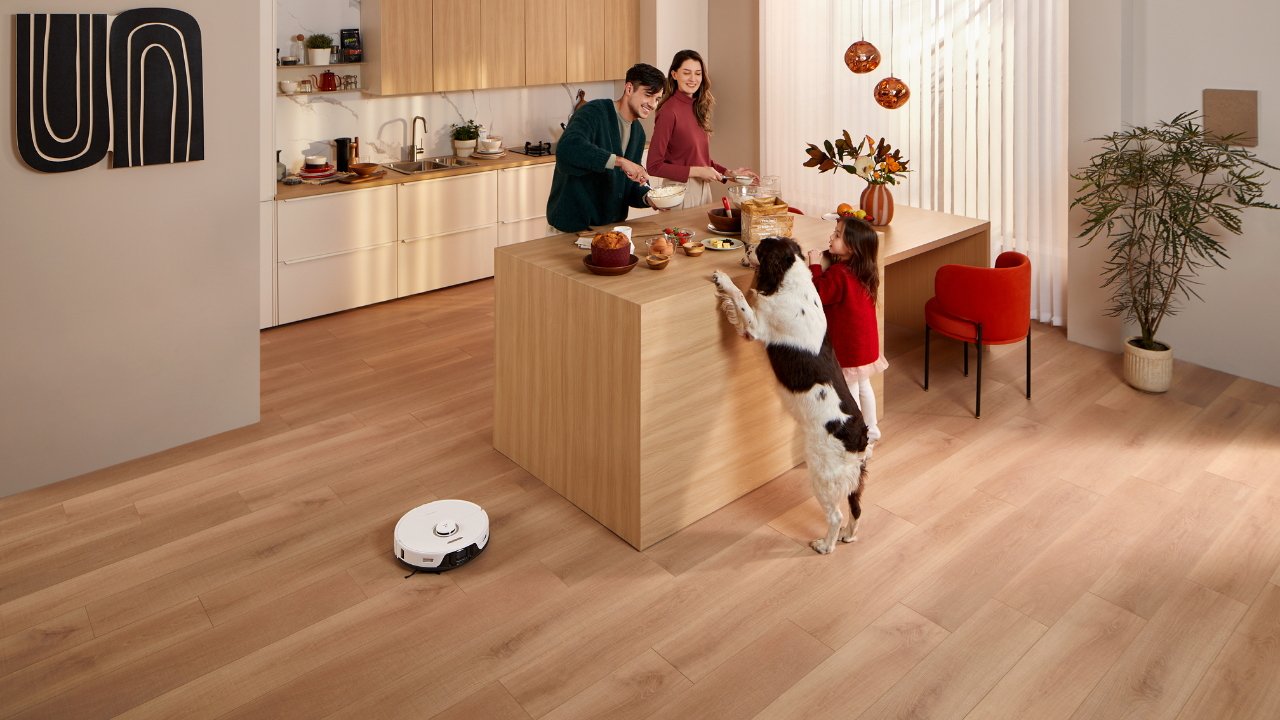 Kid and pet messes are no match for the S8 Pro Ultra.
Roborock supplies the S8 Pro Ultra with a pro-level dock capable of keeping the entire system clean, dust-free, and ready for mopping and vacuuming. The dock can hold enough water to mop up to 3,230sqft and has enough capacity to keep cleaning for up to seven weeks.
The Roborock S8 Pro Ultra comes with dual rubber brushes to capture even more dust, dirt, hair, and fur from surfaces like carpets, rugs, hardwood, and tile. The 6,000Pa suction is impressive for a robotic cleaning solution, and the VibraRise 2.0 system offers an even deeper scrub than the previous generation.
In addition to incredible cleaning capabilities, the Roborock S8 Pro Ultra uses next-generation technology to create 3D maps, react to 3D objects in bright or dark rooms, and map out the best route every time it cleans.
Wow your holiday guests this season with the best in robotic cleaning solutions, brought to you courtesy of the S8 Pro Ultra. Bring convenience, time savings, and peace of mind home for only $1,199.99 during Roborock's Black Friday sale.
Handle the toughest messes with the Dyad Pro
Some messes require a hands-on approach, and Roborock offers the best wet and dry option for the money with the Dyad Pro. During Roborock's Black Friday sale, you can add the Dyad Pro to your cleaning arsenal for only $349.99, a solid 22% discount.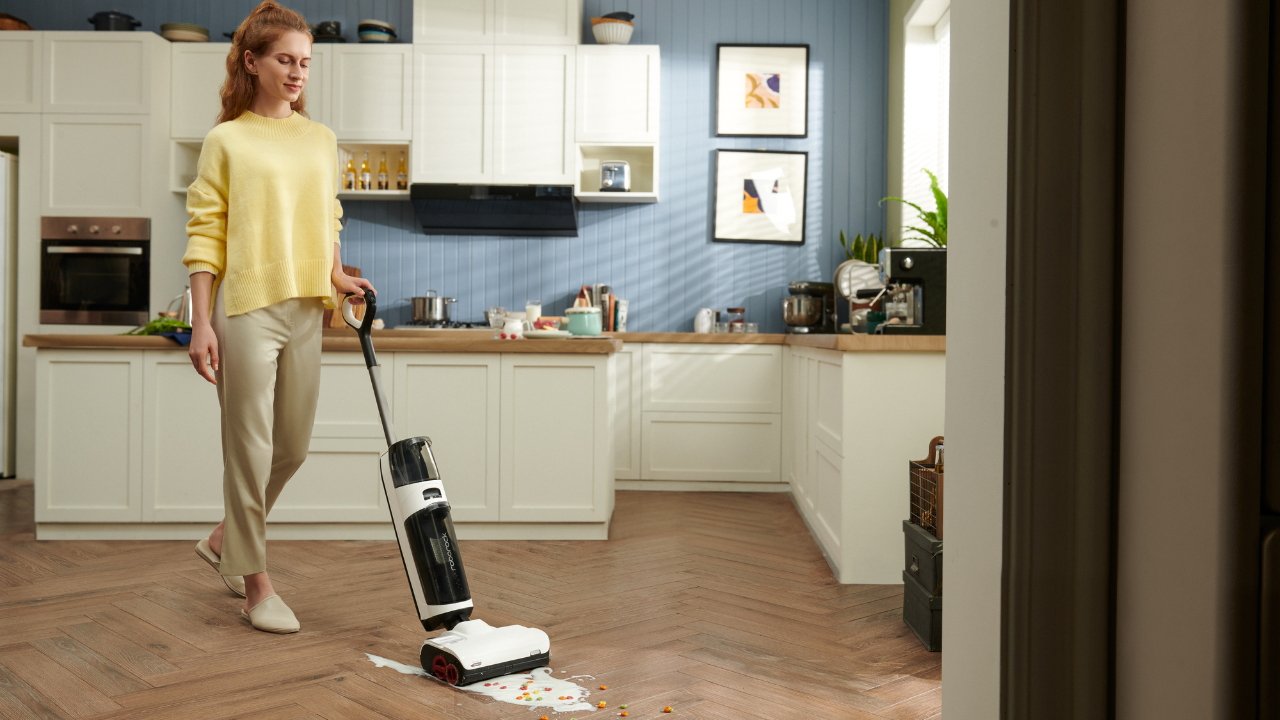 Clean wet and dry messes with the Dyad Pro.
No mess is safe, as you tackle both wet and dry messes with an impressive 17,000Pa of suction power, dual rollers, and 1mm edge-to-edge cleaning. The Dyad Pro uses advanced technology to automatically adjust cleaning power, including an automatic cleaning dispenser that supports up to 600 minutes of cleaning.
The Roborock Dyad Pro also has a RevoBrush self-cleaning and drying system that provides hands-free maintenance and charging for up to 43 minutes of high-powered cleaning. Plus, the rollers support effortless movement, meaning you can clean around pets and kids with ease.
Pair the Dyad Pro with Roborock's other great robotic cleaning solutions, and you'll have a spotless home for your holiday visitors. Bring one home for $100 less than usual, but only for a limited time.
Discounts on models for every budget and lifestyle
While the Q Revo, S7 Max Ultra, S8 Pro Ultra, and Dyad Pro may be Roborock's starting lineup, the company is offering plenty of outstanding Black Friday discounts on other robotic cleaning solutions. A few other products carry at least 40% discounts, making them affordable options for keeping the house clean on a budget.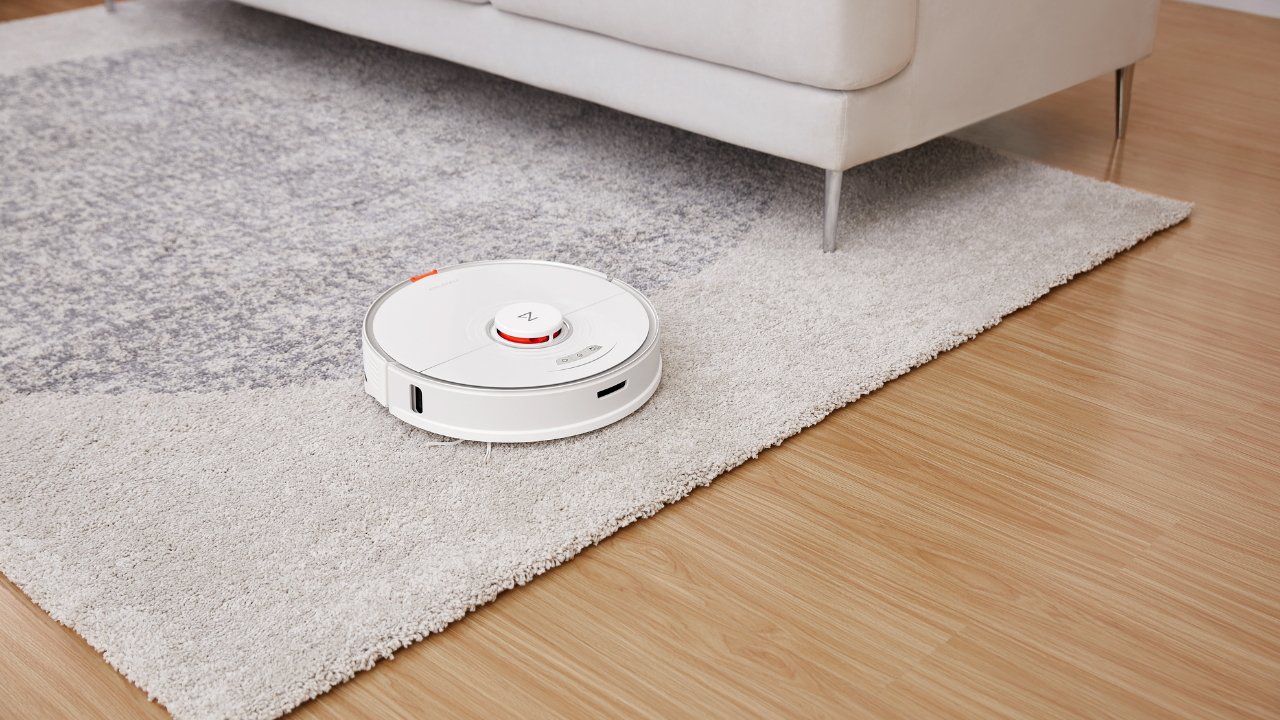 Clean any floor type with the S7.
Roborock is offering huge discounts on virtually every product in its catalog for Black Friday, making it more affordable to keep your home clean without compromising your quality time with the family. Take anywhere from $100 to $400 on robotic cleaning solutions or handheld platforms.
However, you will have to act fast because Roborock only has these robot vacuum and mop deals for a short period between November 20th and the end of the month. When December rolls around, prices return to normal, meaning last-minute shoppers should buy now to avoid missing out.

Source : https://appleinsider.com/articles/23/11/20/save-up-to-45-with-roborock-black-friday-robot-vacuum-and-mop-discounts?utm_medium=rss