In an ever-changing economic landscape, the prospect of a recession can cast a shadow of uncertainty over businesses of all sizes. In this article, we unveil invaluable insights and strategies from experienced business leaders that can help guide you through any upcoming economic challenges. Whether your workplace already feels the effects of a downturn or wants to be prepared for the future, these money-saving tips will empower you to weather the storm and emerge stronger than ever.
Review Your Software Subscriptions
"Reviewing your software subscriptions can be a quick way to reduce costs. Work out what functionalities you need, and whether you're currently paying for things you don't need." — Phil Norton, Founder of Leave Dates
In today's digital age, software subscriptions have become integral to business operations. However, subscribing to numerous software solutions without assessing their necessity can lead to unnecessary expenses. Phil Norton founded the online holiday tracker — Leave Dates (dotcom). He suggests that businesses should regularly review their software subscriptions to ensure they are not overpaying for functionalities they don't need.
When reviewing your software subscriptions, consider the following:
Assess Functionality: Determine the essential functionalities your business requires and ensure that your software subscriptions align with these needs. Remove any redundant software that adds to your costs without providing tangible benefits.
Negotiate with Providers: Contact your software providers and explore the possibility of negotiating better pricing or customized packages that suit your specific requirements. Many providers are open to negotiation, especially for long-term contracts or bulk subscriptions.
Utilise Free Alternatives: Investigate if there are free or open-source software alternatives that can replace some of your paid subscriptions without compromising quality.
By proactively managing your software subscriptions, you can significantly reduce costs and improve the financial health of your workplace.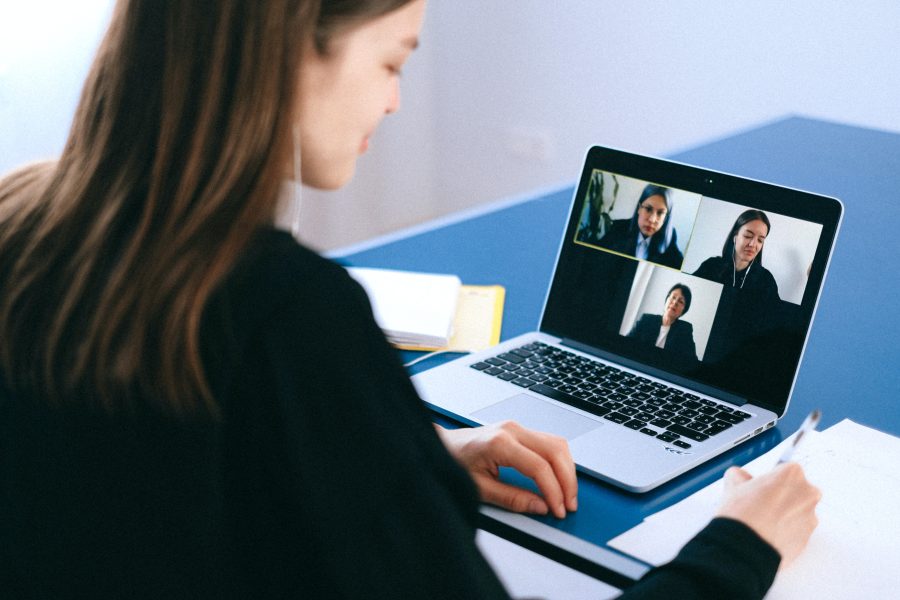 Cut Meeting Expenses
"When possible, have virtual meetings to reduce travel costs and make the best use of meeting spaces for crucial events." — Carl Jenson, Founder of Compare Bank.
Meetings are an integral part of business communication and collaboration, but they can also be a source of significant expenses, especially when they involve travel and accommodation costs. Carl Jenson, the Founder of Compare Bank, emphasises the importance of cutting meeting expenses by adopting virtual meeting solutions.
Here are some tips to cut meeting expenses:
Embrace Virtual Meetings: Leverage technology to conduct virtual meetings whenever possible. Video conferencing tools can bring your team together without the need for costly travel arrangements.
Optimise Meeting Spaces: Make efficient use of your office meeting spaces. Ensure they are reserved for essential meetings and events, eliminating unnecessary expenses on space and amenities.
Plan Ahead: When in-person meetings are necessary, plan well to secure the best deals on travel and accommodation. Look for discounts and group rates to reduce costs.
By prioritizing cost-effective meeting solutions, your workplace can reduce expenses while maintaining effective communication and collaboration.
Negotiate Better Deals with Suppliers
"One of the easiest ways to save money for your company is to negotiate better deals with suppliers." — Jamie Irwin, Director at Straight Up Search
Suppliers play a crucial role in the success of any business, and the terms of your supplier agreements can significantly impact your financial bottom line. Jamie Irwin, Director at Straight Up Search, advises businesses to negotiate better deals with suppliers to cut costs actively.
Here's how to negotiate better deals with suppliers:
Vendor Assessment: Evaluate your current suppliers and their pricing structures. Identify areas where costs can be reduced or terms can be renegotiated.
Leverage Buying Power: If your business has a significant purchasing volume, use it as leverage to negotiate discounts or favorable terms with suppliers. Suppliers often value long-term relationships and may be willing to offer concessions.
Payment Terms: Explore flexible payment terms with your suppliers. Extending payment schedules can provide your business with improved cash flow.
Explore Alternatives: Don't hesitate to seek out alternative suppliers who may offer competitive pricing or better terms. Healthy competition can work to your advantage.
By actively engaging with your suppliers and exploring negotiation opportunities, you can unlock potential savings that directly impact your workplace's financial stability.
Encourage a Culture of Cost-Cutting
"Encourage staff members to provide their suggestions for cost-cutting measures and acknowledge their efforts in building a more cost-effective workplace." — Carl Jenson, Founder of Compare Bank
Creating a workplace culture that values cost-cutting can be a powerful strategy for long-term financial stability. Carl Jenson, Founder of Compare Bank, emphasizes the importance of involving employees in identifying and implementing cost-saving measures.
Here's how to encourage a culture of cost-cutting:
Open Communication: Foster an environment where employees feel comfortable sharing cost-saving ideas. Hold regular brainstorming sessions or establish suggestion boxes to gather input.
Acknowledge Contributions: Recognize and reward employees for their cost-cutting suggestions that are implemented. Incentives can motivate your team to actively participate in finding savings.
Set Cost Reduction Goals: Establish clear cost reduction goals and involve employees in achieving them. When everyone shares the responsibility, the results can be remarkable.
Training and Awareness: Provide training and awareness programs that educate employees about the importance of cost-cutting and how their efforts contribute to the organization's financial health.
By involving your entire workforce in the pursuit of cost-cutting initiatives, you reduce expenses and create a more financially responsible and engaged workplace.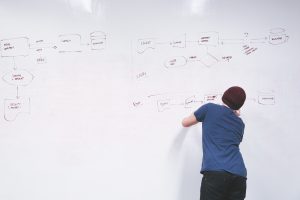 Implement Process Improvements
"Another way to save money is by improving your company's processes. This can include streamlining workflows, reducing waste, and optimising resources." — Jamie Irwin, Director at Straight Up Search
Efficient and streamlined processes can lead to significant cost savings for your workplace. Jamie Irwin, Director at Straight Up Search, highlights the importance of implementing process improvements to enhance operational efficiency and reduce unnecessary expenditures.
Here's how to implement process improvements:
Workflow Analysis: Conduct a thorough analysis of your workplace's workflows to identify bottlenecks, redundancies, and areas where improvements can be made.
Waste Reduction: Identify sources of waste in your processes, whether it's excess materials, time, or resources. Implement measures to reduce waste and enhance efficiency.
Resource Optimization: Optimise the allocation of resources, including human resources and equipment, to ensure they are used effectively and not wasted.
Automation: Explore opportunities for process automation, which can streamline tasks, reduce manual labour, and minimise errors.
By continually seeking ways to improve processes, you can create a workplace that operates more efficiently, saving both time and money.
Increase Office Efficiency
"To save money on rent and upkeep, re-examine your office space needs and think about downsizing, rearranging, or using flexible workplaces." — Jamie Irwin, Director at Straight Up Search
Office space is a significant expense for many businesses. Jamie Irwin, Director at Straight Up Search, suggests reevaluating your office space requirements and exploring ways to increase office efficiency.
Consider these strategies to increase office efficiency:
Downsizing: If your office space exceeds your needs, consider downsizing to a smaller, more cost-effective location.
Rearrangement: Optimise your existing office layout to better use available space. This may involve rearranging workstations or furniture.
Flexible Workplaces: Explore flexible workplace options, such as hot-desking or co-working spaces, which can reduce the need for a fixed office space.
Remote Work: Embrace remote work arrangements when feasible, allowing employees to work from home or other remote locations, thereby reducing office-related costs.
You can reduce overhead expenses by re-evaluating your office space requirements and making efficiency-driven changes.
Embrace Technology
"Technology can be a powerful tool for reducing costs and increasing efficiency." — Jamie Irwin, Director at Straight Up Search
In today's digital age, technology offers numerous opportunities to cut costs and enhance productivity. Jamie Irwin, Director at Straight Up Search, emphasizes the significance of embracing technology to achieve financial savings.
Here's how to embrace technology for cost savings:
Automation: Implement automation solutions for routine tasks, such as data entry, report generation, and customer communication. Automation reduces labor costs and minimizes errors.
Digital Communication: Utilise digital communication tools like email, messaging apps, and video conferencing to reduce the need for physical meetings and paper-based communication.
Cloud Computing: Consider migrating to cloud-based solutions, which can reduce the costs of maintaining physical servers and infrastructure.
Energy Efficiency: Invest in energy-efficient technologies like LED lighting and smart devices to reduce electricity consumption and lower utility bills.
By harnessing the power of technology, your workplace can operate more efficiently and achieve substantial cost savings.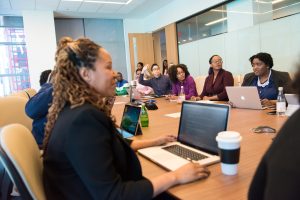 Prioritise Employee Training
"Offering opportunities for training and development can aid in workforce retention, lower turnover costs, and boost overall productivity." — Jamie Irwin, Director at Straight Up Search
Investing in your employee's growth and development can profoundly impact your workplace's financial health. Jamie Irwin, Director at Straight Up Search, highlights the benefits of prioritizing employee training.
Here's how to prioritize employee training for cost savings:
Skills Enhancement: Provide training programs that enhance employees' skills and knowledge, making them more proficient in their roles.
Retention Benefits: Offering training opportunities can improve employee satisfaction and retention, reducing the costs associated with hiring and training new staff.
Productivity Gains: A well-trained workforce is more productive and efficient, leading to increased output and revenue generation.
Competitive Advantage: Skilled employees can give your business a competitive edge in the marketplace, attracting and retaining customers.
Investing in employee training creates a more capable workforce and realizes long-term financial benefits through improved productivity and reduced turnover costs.
Conclusion
In the face of economic uncertainty and the potential for a recession, implementing practical money-saving tips for your workplace is essential.
As you navigate the challenges of the economic landscape, remember that a combination of these money-saving tips can empower your workplace to thrive in the face of adversity.
Incorporating these strategies into your workplace culture and operations can position your business to weather economic downturns and emerge stronger, more resilient, and financially sound for the future.
Inner Image Credit and Featured Image Credit: Provided by the Author; Maitree Rimthon; Pexels; Thank you!

Source : https://readwrite.com/recession-ahead-follow-these-money-saving-tips-for-your-workplace/