In brief: BMW knows electric vehicles can take a while to charge, and its latest partnership seeks to give owners of the new all-electric 5 Series something to do while waiting. The infotainment functionality will eventually come to other BMW models.
BMW unveiled its new all-electric 5 Series sedan, the BMW i5, this week. One of the EV's new infotainment features pulls back the curtain on a partnership the company announced with the AirConsole gaming platform last fall, revealing which models will receive access and when.
When the car is stationary, occupants can enable AirConsole in order to play a selection of casual local multiplayer games on the dashboard screen. They can scan a QR code on the screen with their smartphones to turn the phones into controllers. Playing games or streaming video on the dashboard could help pass the time while charging the vehicle, which can take a while.
AirConsole currently offers this functionality at home through Android TV, Google TV, and Amazon Fire TV apps, or on PC through a browser. The BMW agreement represents its debut in the automotive space.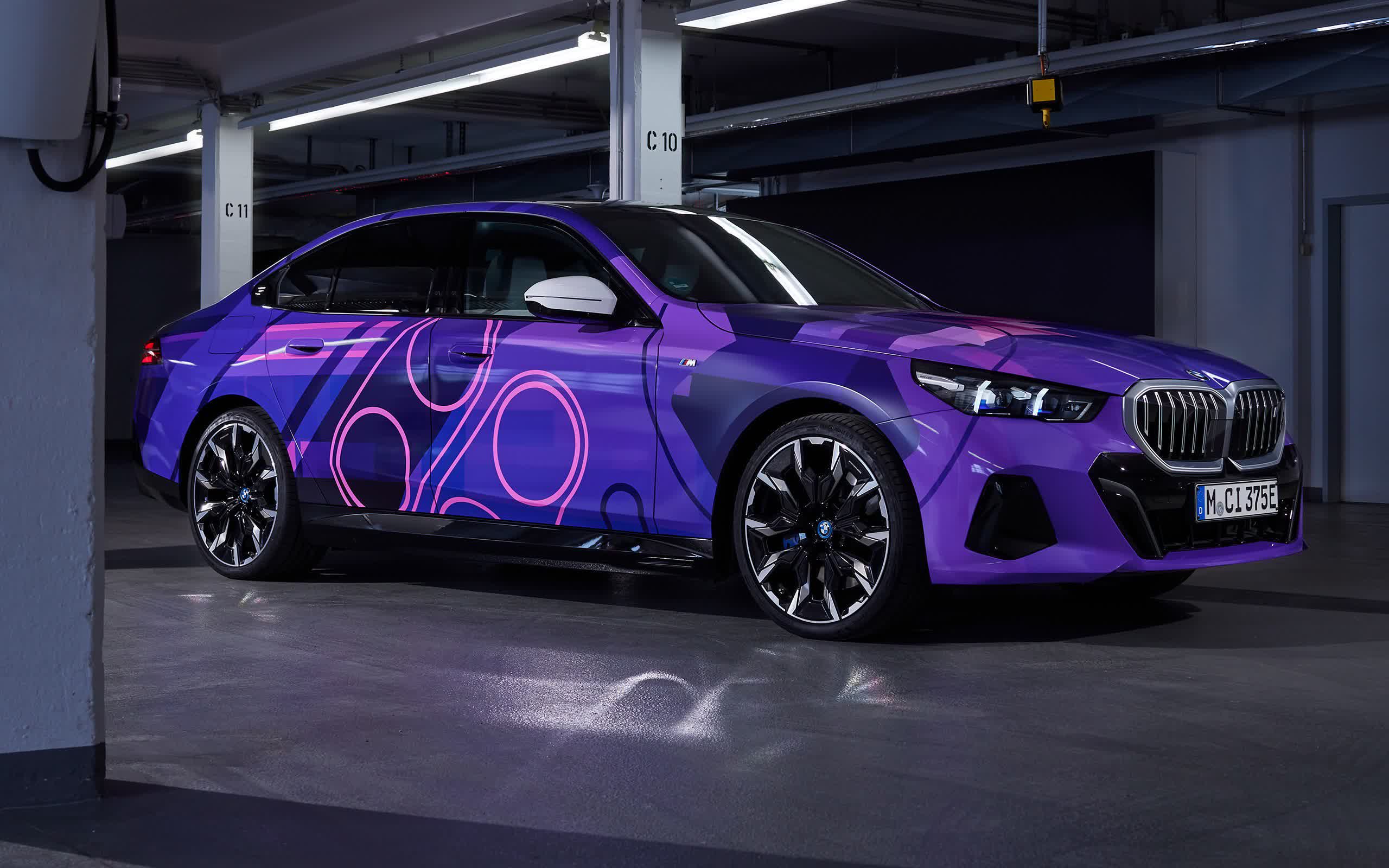 Users should note that the game selection is different on each platform. While the browser version offers the full library of almost 200 titles, the BMW i5 starts with around 15, including Go Kart Go, Golazo, Music Guess, and Overcooked, with more coming.
Most AirConsole games look like off-brand versions of popular titles like Mario Kart, Worms, Tetris, and Wordle. Even if they aren't quite the same, connecting smartphones the occupants likely already own is cheaper than setting up a Nintendo Switch with four controllers in the car.
BMW marked the partnership by offering the BMW i5 with a special gaming-oriented paint job. It covers the car in mostly dark purple with pixelated patterns and icons to represent buttons (which AirConsole ironically doesn't use).
The new sedan hits the market in October. AirConsole will eventually come to BMW 7 Series, BMW iX, and BMW i4 cars produced after July 2023. BMW X5, BMW X6, BMW X7, BMW XM, BMW X5 M, and BMW X6 M vehicles produced after August will also receive the functionality.
As dashboard screens get bigger (the i5 features a 12.3-inch and a 14.9-inch display), cars have added increasingly advanced infotainment features for downtime. Next year, E-Class Mercedes Benz sedans will be able to participate in conference calls. Tesla started rolling out PC gaming through Steam in Model S and X cars last year.

Source : https://www.techspot.com/news/98850-new-bmw-5-series-softens-charging-wait-times.html