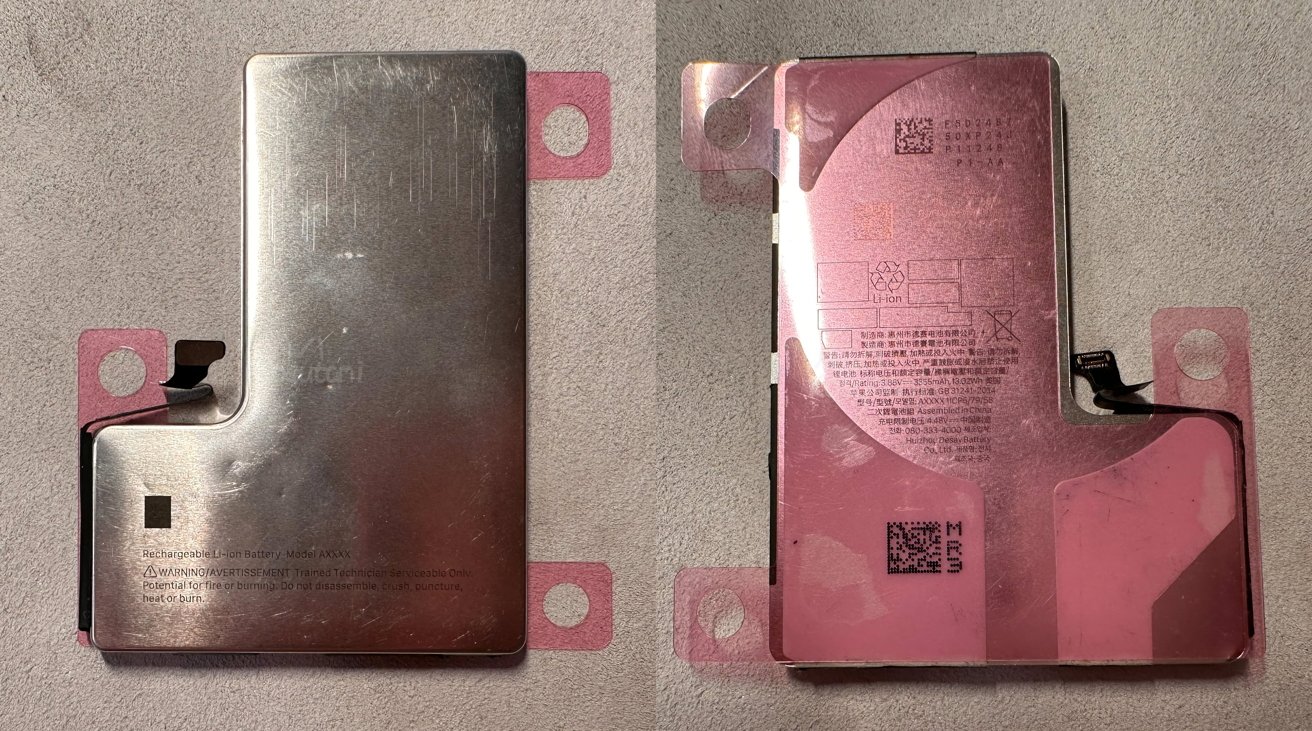 An early leak for the iPhone 16 Pro shows what may be an early version of its battery, updated notably from the iPhone 15 Pro.
The shots from serial leaker @KosutamiSan on X, formerly Twitter, show a J-shaped battery said to be from an "early stage" iPhone 16 Pro. The component is shown with protective plastic on one side, and while it has many printed and etched markings, some regulatory images are not yet applied to it.
In the accompanying text, the leaker says the component has a 3,355mAh capacity, or 13.02 Watt-hours, with a limited charge voltage of 4.48 Volts. The capacity is a little higher than the iPhone 15 Pro, which is rated at 3,274mAh, though still far from the iPhone 15 Pro Max's 4,422mAh battery.
As an "early stage" battery, there's no guarantee that the specifications will make it all the way to the 2024 production model. Indeed, the leaker advises there have already been some changes in design.



Source : https://appleinsider.com/articles/23/11/20/early-iphone-16-pro-leak-shows-tweaked-battery-design?utm_medium=rss