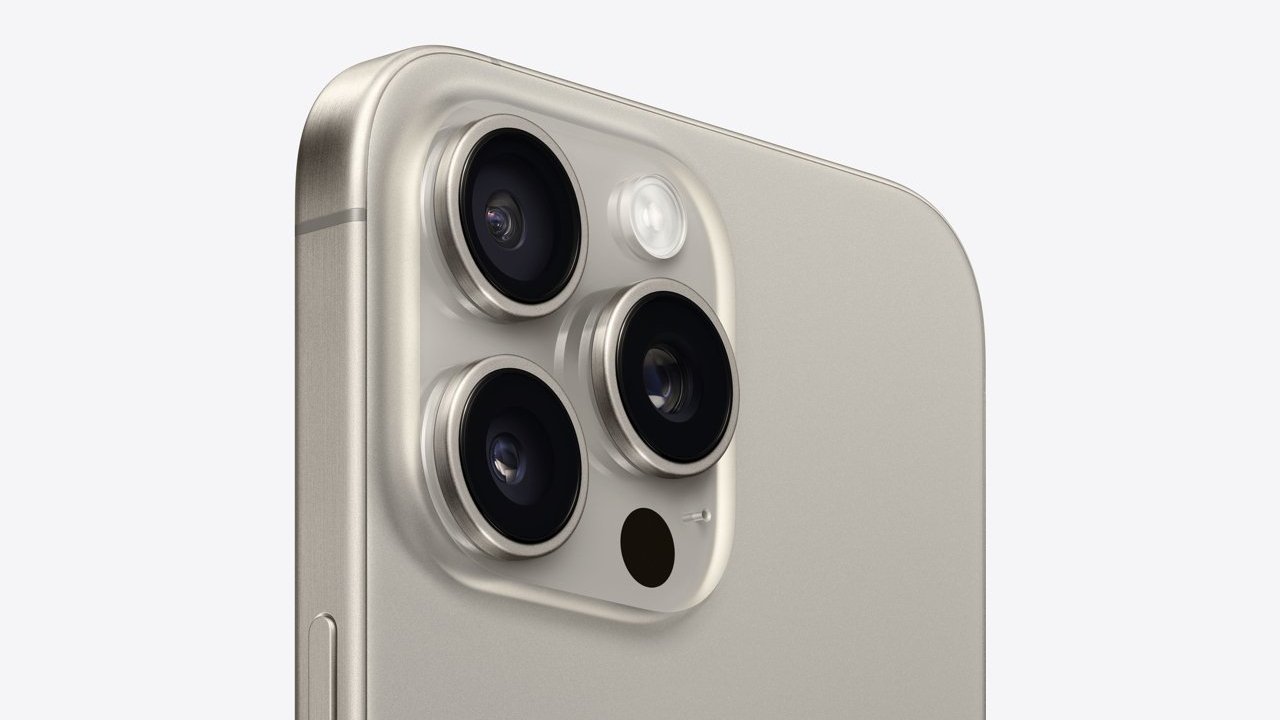 Shipping dates show that the iPhone 15 Pro Max is the best-selling iPhone 15 model worldwide, and is now backordered into November 2023.
Within minutes of pre-orders starting, the iPhone 15 Pro Max was backordered, and it now won't deliver before mid-November. Wedbush has already reported that the iPhone 15 range is selling better than the iPhone 14, and now Goldman Sachs concurs.
Basing its report on an analysis of shipping times, rather than any manufacturing or supply sources, the company is concluding that demand is strong. "Although we recognize that there are caveats to extrapolating delivery lead times to consumer demand," says Goldman Sachs in a note to investors seen by AppleInsider, "we're encouraged by what appears to be strong demand, particularly against the backdrop of heightened competition from Huawei [in China]."
The chief and substantial caveat is that Apple has not released details of how many iPhones it has manufactured, and it never reveals how its figures break down by model. Consequently, it is entirely possible that, for instance, Apple made fewer of the pink iPhone 15 than other colors and that this is why it is sold out.
Nonetheless, Goldman Sachs has been tracking estimated shipping times worldwide and seen that "by region, mainland China is experiencing some of the longest lead times across Pro and Pro Max."
Curiously, Goldman Sachs says the iPhone 15 Plus is seeing lead times of around two weeks in China, suggesting that it may be more successful than the iPhone 14 Plus.
"The iPhone 15 Pro and Pro Max are seeing the longest lead times across all regions," continues Goldman Sachs, "while the iPhone 15 and iPhone 15 Plus are generally seeing more normal lead times, with the exception of the iPhone 15 Plus in pink which is seeing lead times of 4 weeks in the US."
While agreeing with Wedbush that sales appear strong, Goldman Sachs does not agree that the available carrier discounts are "eye-popping."
"Separately, we're encouraged by US carrier promotions available for the iPhone 15 family of devices," it says, "which appear largely consistent with year-ago and provide opportunities for consumers to cover the full purchase price of a new phone with an eligible trade-in."
Goldman Sachs does note that "the most attractive promotions require consumers to have – or upgrade to – some of the carrier's newer, more expensive plans."
Prior to the launch of the iPhone 15 range, Goldman Sachs was predicting that sales would be strong because of demand within its "growing iPhone installed base that serves as the foundation for growing monetization per user."

Source : https://appleinsider.com/articles/23/09/18/iphone-15-pro-max-demand-outselling-supply-says-goldman-sachs?utm_medium=rss