It's official — I have a problem. Today is iPhone 15 review day as embargos are dropping, and that means we get our first impressions of the new USB-C port in all its glory. When Apple revealed that the iPhone was finally getting a USB-C port at its "Wonderlust" special event last week, it also quietly announced a new version of AirPods Pro with a USB-C port.
When I first saw the new version of AirPods Pro 2, I quickly dismissed them. I already have the Lightning version of the earbuds, so it wasn't like I was upgrading from the first generation of the wireless headphones. The upgrades were also relatively minimal compared to the jump Apple made from the first to the second generation, so who would upgrade?
Me. I'm the problem, it's me. The more I thought about it (and due to a shocking deal), I pulled the trigger on upgrading now rather than waiting for the third generation of the earbuds. Let me break down why.
I'm probably getting the Vision Pro
The first reason that it made sense to upgrade to the USB-C version of the AirPods Pro 2 is the lossless audio quality users will enjoy when pairing them with the Vision Pro. According to Apple, only the USB-C version of the earbuds will enable lossless audio quality with its upcoming headset:
AirPods Pro (2nd generation) with MagSafe Charging Case (USB‑C) will enable Lossless Audio with ultra-low latency to deliver the perfect true wireless solution with Apple Vision Pro. The H2 chip in the latest AirPods Pro and Apple Vision Pro, combined with a groundbreaking wireless audio protocol, unlocks powerful 20-bit, 48 kHz Lossless Audio with a massive reduction in audio latency.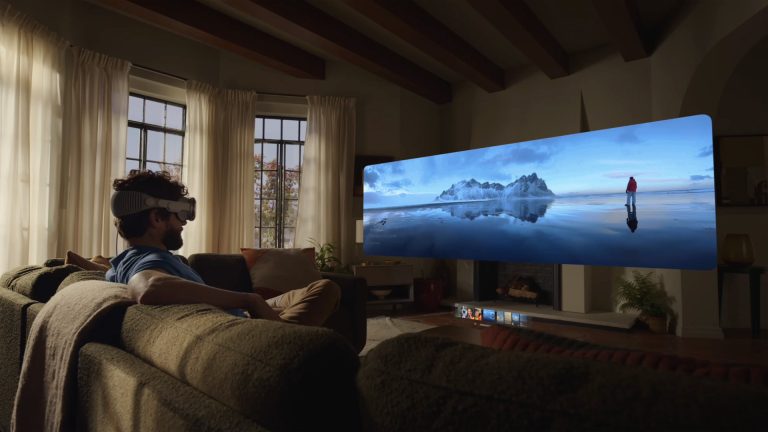 As someone who is definitely an early adopter when it comes to Apple products, I have a strong feeling that I'll end up preordering the Vision Pro when it goes on sale early next year. I immediately jumped in when the company released the AirPods and Apple Watch, and this feels even more substantial of a product than both, so I definitely want to start experiencing Apple's version of virtual and mixed reality as soon as I can.
So, if I want the FULL Vision Pro audio experience, those USB-C AirPods Pro 2 are going to be key.
I'm going all-in on USB-C
One obvious reason to upgrade from the Lightning AirPods Pro 2 to the USB-C version is, well, USB-C. Like many Apple fans, the announcement of the iPhone 15 has sent me on a Vision quest (see what I did there) to convert everything I possibly can to USB-C so that I can truly live in that world where I only need to bring one cable that can charge all of my devices.
That's already the case with my M2 MacBook Air and M1 iPad Air, and now, with my iPhone 15 Pro coming on Friday, all of my portable Apple devices — save my Apple Watch Ultra — have a USB-C port. So, as dumb as it sounds, it started to bother me, knowing that I would need to keep a Lightning cable hanging around ONLY for my AirPods Pro.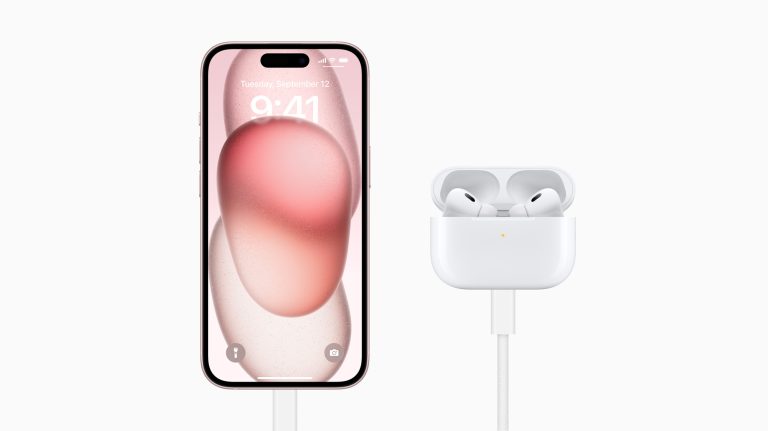 If I wanted to live in the USB-C future, there was only one thing to do, and that was to bite the bullet now and upgrade to the new version of AirPods Pro 2. Finally, when I'm traveling, I can bring just two cables: one USB-C cable for my iPhone, iPad, Mac, and AirPods, and one to charge my Apple Watch.
Now I just need to wait for Apple to release the MagSafe Duo Charger with USB-C and I could get that down to one cable. What a utopia that would be!
The dust resistance is actually meaningful to me
One of the upgrades that you may have missed, since it hasn't been highlighted as much as the port or the audio, is that the USB-C version of the AirPods Pro 2 added dust resistance. The second generation was already water-resistant for those who wanted to take their earbuds running in the rain or to sweat it out in the gym, but dust resistance was still elusive.
That's changed with the USB-C version of the AirPods Pro 2. The new version upgrades the earbuds from an IPX4 water resistance rating to IP54 (water and dust resistance):
An improved IP54 rating for the earbuds and case also offers additional dust resistance, so users can bring them on their favorite rugged adventures.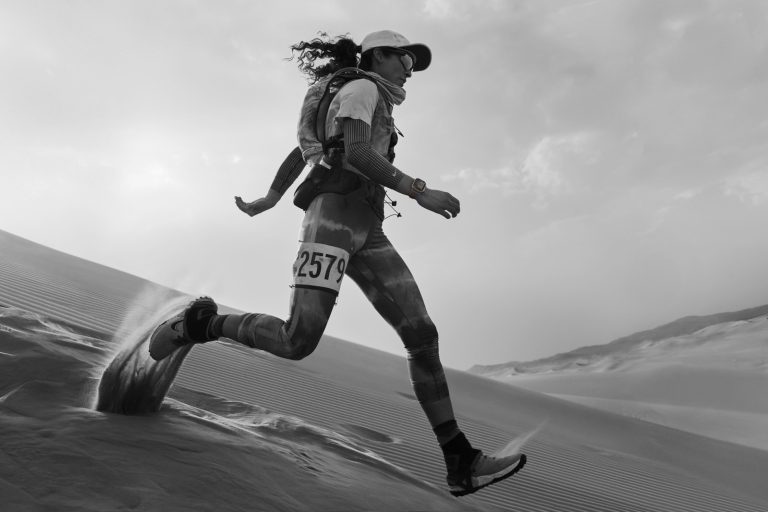 As someone who regularly takes my AirPods Pro when visiting my family at the beach and on the trail when I'm hiking or backpacking, that added dust resistance is actually a meaningful upgrade for me. It gives me that extra piece of mind that the headphones won't crap out on me if they get dropped into the sand or dirt.
The USB-C version was already on sale
While all of the above reasons were pushing me towards upgrading, it wasn't until I saw the sale going on at Best Buy that I pulled the trigger. Incredibly, the USB-C version of AirPods Pro are already $50 off at Best Buy when you preorder the new earbuds (as of the writing of this article). It's rare to see sales like this on AirPods Pro — even for the ones that have already been out for a year — so this is a rare deal.
In addition to Best Buy already having the USB-C AirPods Pro 2 on sale for $199 instead of $249, I also found that BackMarket, a website that sells refurnished technology products, was offering almost $100 for my Lightning AirPods Pro 2. That was four times what I was going to get from Best Buy and infinitely more than what I would get from Apple since they still don't offer money for AirPods Pro trade-ins (they'll recycle them, though)!
Between the sale and the trade-in value, I'll end up being able to upgrade for about $100. That made it a much more reasonable decision for me — at least compared to dropping $250 for the above features and benefits.
It's Apple's fault
If the iPhone 15 didn't have a USB-C port and Apple wasn't releasing the Vision Pro next year, I probably wouldn't be doing this upgrade. However, since both exist (or will exist soon), it was the right time for me so that I got the best price with the best trade-in value.
I'm looking forward to finally getting rid of that Lightning cable, once and for all!



Source : https://bgr.com/tech/im-upgrading-to-the-airpods-pro-2-with-usb-c-despite-all-the-red-flags/