Duplicate photos and videos can be a real hassle, taking up room on disk (and in the cloud), plus giving you plenty of clutter to sift through when it comes to finding the files you're after. Thankfully, from Apple Photos to Google Photos to Dropbox, you've got a number of options for weeding out duplicates and making sure you only have one copy of each picture and clip.
Making the Facebook Papers Public
Of course, you absolutely need duplicates in terms of backing up your files in several places and on several devices, but we're talking here about multiple copies of the same photo or video that are all then duplicated across your backups. These copies are completely redundant and can be safely erased.
We're also talking about exact duplicates in this guide, not similar pictures that are very slightly different. Most of the time, these will be close together in your libraries anyway, and you can quickly review them and decide which ones you want to keep.
How to clear up space in Google Photos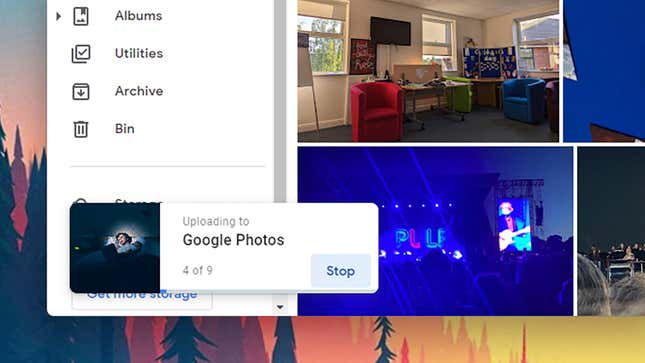 Google Photos actually stops you from uploading duplicates: If you point it towards a folder of files to upload, and all those photos and videos are already in your library, it still goes through the motions of uploading them but doesn't actually create copies where it doesn't need to.
This tidies up everything in the cloud, but what about on your computer (or phone)? If you're storing photos and videos in original quality in Google Photos, one option would be to delete the locally stored originals so everything is in the cloud and unduplicated, then redownload them when you need local copies.
Google Photos no longer gives you an option to keep your cloud library in sync with a local hard drive folder: If you want backup copies (and we'd suggest you do), you need to download them manually or use Google Takeout.
How to clear up space in Apple Photos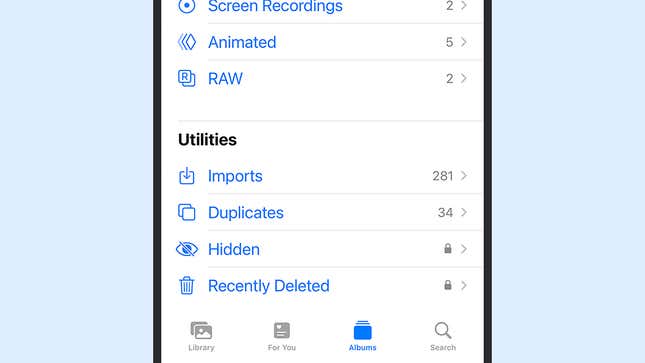 If you're using Apple Photos to manage your photos and videos, there's a built-in duplicates finder that you can make use of. If you're on a Mac, launch the Photos app, then find the Duplicates entry in the navigation bar on the left: You'll be shown identical copies of photos and videos, and you can click Merge x items to leave only one.
On an iPhone or iPad, head to the Photos app, then tap Albums and scroll down to find the Duplicates entry. Select this to see the pictures and videos in your library that have exact copies—tap on the Merge button next to any of the entries in the list and the duplicates will be deleted.
The duplicate photos and videos aren't gone straight away: You can still find them in the Recently Deleted album for a period of 30 days, where you can restore them or manually delete them permanently before the 30-day window has passed.
How to Clear Up Space in Dropbox Photos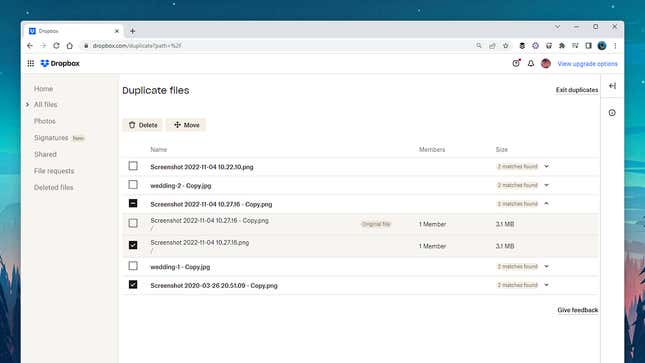 Dropbox deals with any type of file of course, not just photos or videos, but it does come with its own duplicates finder that you can use to root out multiple copies of the same image or video clip that have found their way into your Dropbox folder.
You do need to do this through Dropbox on the web: Navigate to the folder where all your photos and videos are (or just use the root Dropbox folder), then click Organize and choose Find Duplicates. After a few moments of searching, your duplicates should be presented to you.
On the right, you can see how many copies of each file have been found. Click on the drop-down menu to see each individual copy—you can then select and delete the duplicates, changes which will be synced to the devices where Dropbox is installed.
Best third-party programs for clearing up space in photo libraries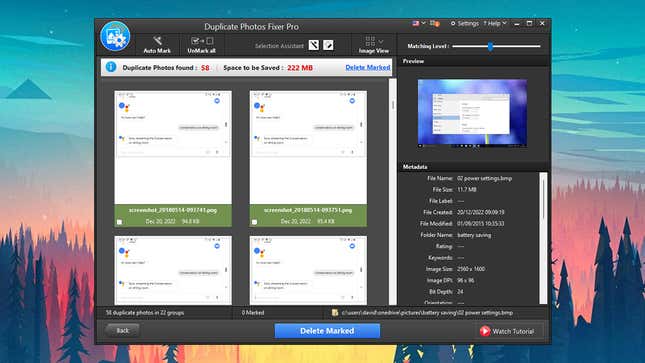 There are a ton of third-party programs out there that will identify and remove duplicate photos and videos that are stored on a computer. Some are free, but it can be worth paying if this is a major issue for you—it usually means you're getting a more professional product that's more comprehensive and more reliable.
Gemini 2 ($20 after a free trial) is a well-respected duplicate file finder for macOS: It works quickly, it digs around every corner of your system, and it can find similar photos as well as exact matches. Over on Windows, AllDup is very effective and straightforward to use, and released as freeware—many freeware tools are unreliable or stuffed to the brim with ads, but this isn't one of them.
Another comprehensive option is Duplicate Photos Fixer Pro, which we like because it works across Windows, macOS, Android, and iOS. It'll set you back $40, but you can try it out for free, and it gives you a ton of options in terms of where you're searching and how exact you want matches between duplicates to be.

Source : https://gizmodo.com/remove-delete-duplicate-photos-apple-google-dropbox-com-1850499064