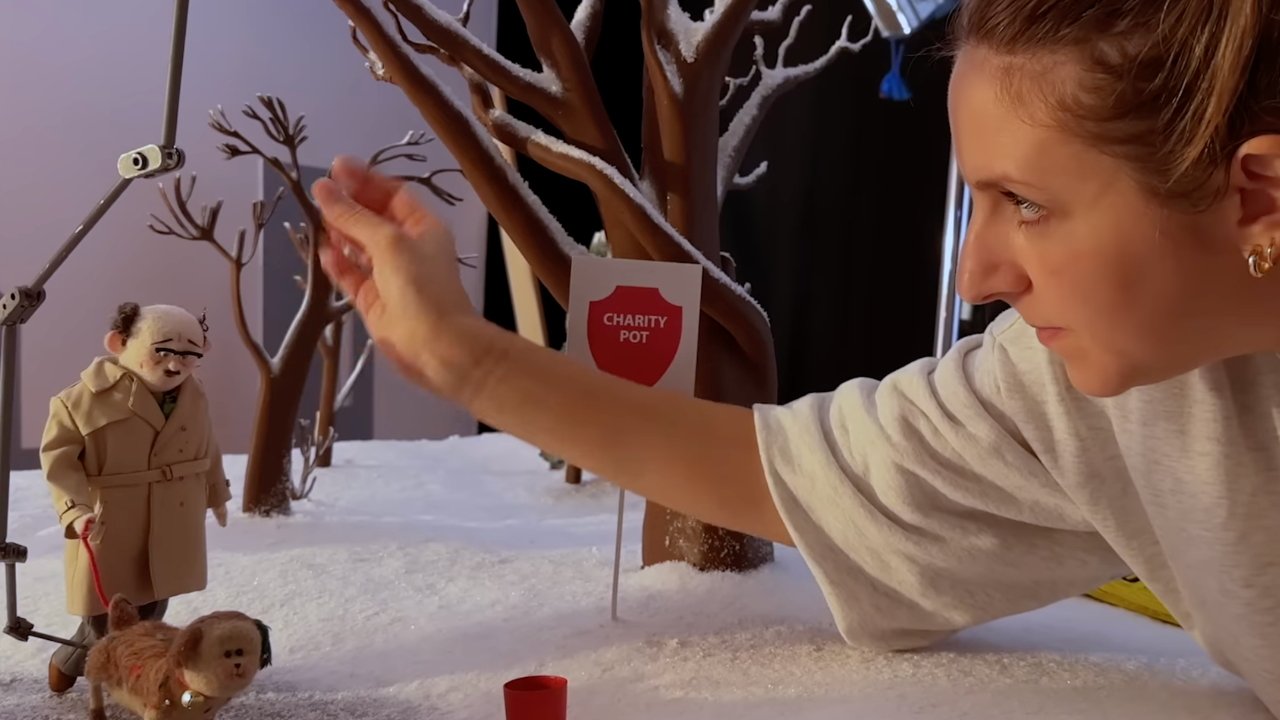 Apple has released an almost four-minute ad for Christmas, showing a stop-motion animator who gets to see her boss "through a new lens."
While Apple is still not as known for its Christmas and holiday ads as, say, Coca-Cola, it has made some remarkable films. They include the Emmy-winning "Misunderstood," which is now a startling nine years old. For 2023, Apple has returned to the idea of people being misunderstood until they are known better, with "Fuzzy Feelings."
Headlined "You make the holidays," the film follows the real-life world of an animator, plus her increasing habit of taking out her frustrations in stop-motion. It was made by stop-motion director Anna Mantzaris.
"Creativity has the power to change the way we see each other, and the world," says Apple. "Sometimes, seeing things through a new lens can make all the difference."
Set to "Isn't it a Pity" by George Harrison, the film is roughly half stop-motion, and half real-life. The real life parts include demonstrating how the lead character is animating her films, with Apple saying that all of the stop motion work was shot on an iPhone 15 Pro.
"It's been a pleasure working with Apple to bring this film to life," said Mantzaris. "I really hope people see our characters and our story and that they also get inspired to try things out for themselves."

Source : https://appleinsider.com/articles/23/11/21/apples-new-stop-motion-fuzzy-feelings-holiday-ad-was-shot-on-iphone?utm_medium=rss