watchOS 10 brings a revamped UI to take advantage of larger Apple Watch displays. While Apple said it has virtually redesigned all main Watch apps, third-party developers could do the same. With the new operating system now available, we can finally see some of these works in action – in addition to brand-new features.
These are seven updated Apple Watch apps that will make watchOS 10 even better:
Gentler Streak: As we already covered at BGR, Gentler Streak has revamped its watchOS app to take advantage of the larger display. If you don't know, this fitness-tracking app helps you improve your game without overtraining. With this update, you get a redesign, new widgets, better cycling metrics, and a revamped Go Gentler experience. In addition, it adds StandBy mode for iOS 17 and a new app for iPad with exclusive features. You can find it on the App Store here.
MoneyCoach: This intelligent cash tracker and budget manager is designed for millennials and helps you grip your personal finances, save more, and spend smarter while helping you reach your financial goals. It brings an all-new Apple Watch app with watchOS 10 that lets you import data from the Wallet app while adding iOS 17 Interactive Widgets. You can find it on the App Store here.
Lumy: This is the perfect partner for anyone who wants to be in sync with the sun, whether for knowing when you can take stunning photos, how much daylight you have on a hiking trip, and more. It just added a redesign, Smart Stack support, the ability to pin your favorite sun event for immediate access when the app is launched, and WidgetKit-compatible complications. You can find it on the App Store here.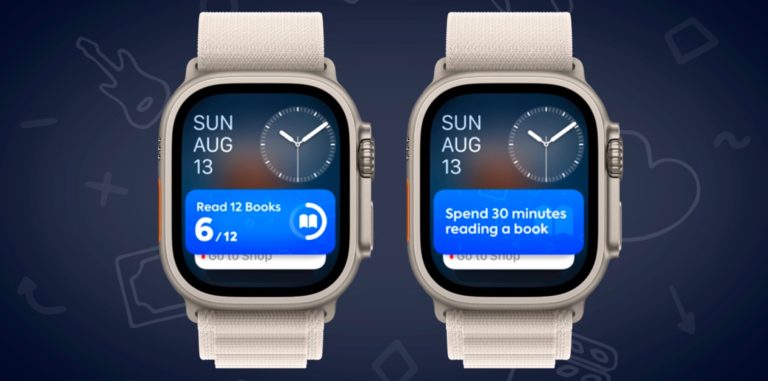 Gola: Gola helps you stay on track and easily achieve your goals. It offers six different goal types, AI-powered advice, customizable themes and icons, and more. It brings Smart Stack widgets support, an overhaul to the app's design to align with watchOS 10, and more. You can find it on the App Store here.
CARROT: The best third-party weather app available, CARROT also got that watchOS 10 redesign with customized data points, the ability to tap any section to see more details, and the toolbar at the top to bring up weather maps or your saved locations. You can find it on the App Store here.
Morpho Converter: Convert anything you like with this app. It has 264 units and 170 currencies. With a new update, it now supports Smart Stack widgets, has improved theme support for Watch widgets, and improved Watch UI. You can find it on the App Store here.
Heart Analyzer: This app offers the ultimate insight into people's Health data, with everything processed on the device using all the heart data collected by the Apple Watch. It brings a redesigned app showing your Heart Rate over the day, customizable complications with a new Resting RH Trend widget, new workout icons throughout the app, a new app icon, and more. You can find it on the App Store here.
Wrap up
BGR will keep updating this article with more apps as we discover them. Learn more about watchOS 10 below.



Source : https://bgr.com/tech/7-updated-apple-watch-apps-that-make-watchos-10-absolutely-gorgeous/